A short blog to continue my theme
Impressions - of yesterday left - in my eyes
Yesterday didn't go as planned. Our forest visit on hold, I need a few more days to recover but all wasn't lost as the autumn butterflies came to dance in our garden. The autumn sunshine, mixed with a breeze, making photography somewhat difficult. The sedum, the butterfly bush provided a banquet. A dead leaf, a resting place, I would have missed this wonderful sight if we had gone out as planned.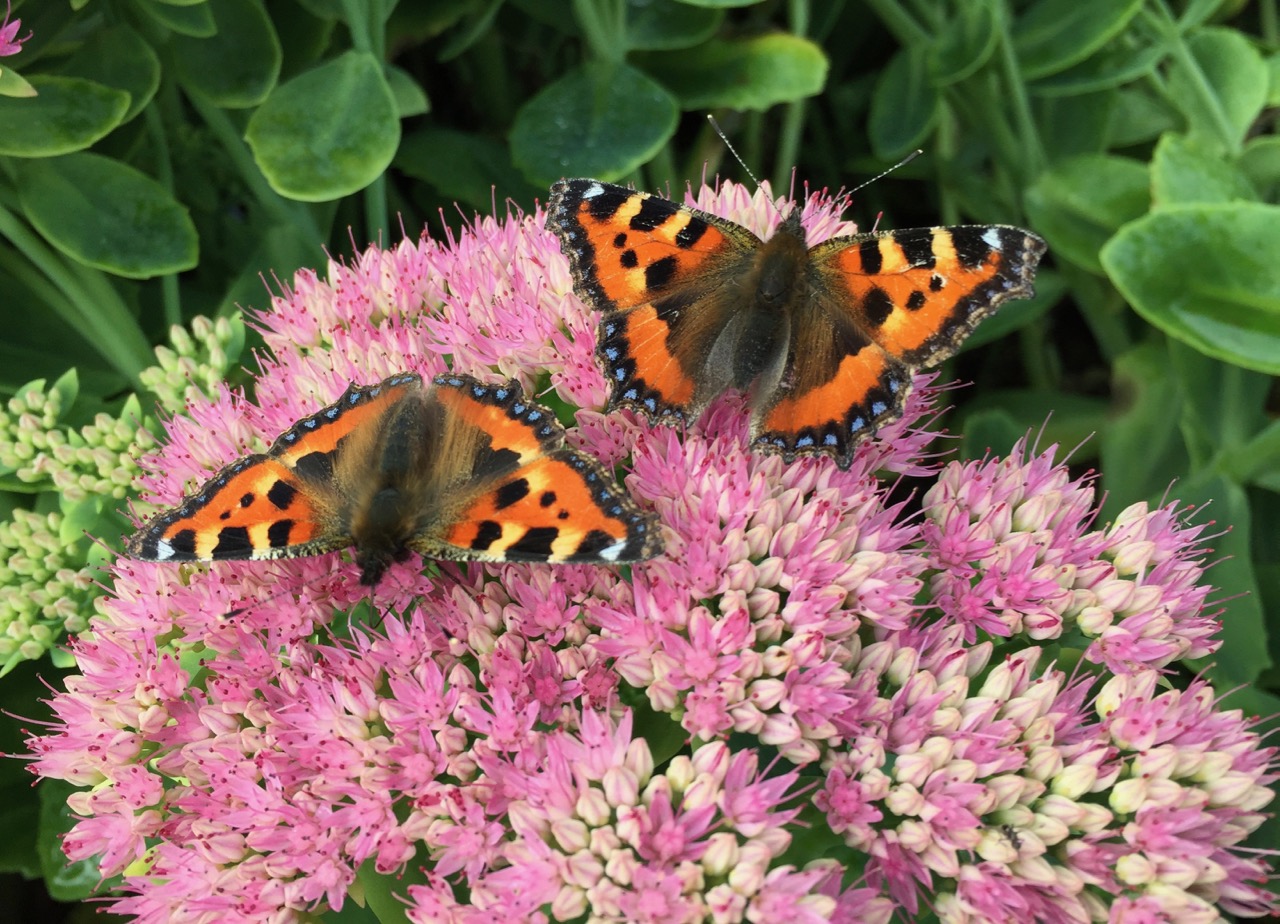 How did they know, our sedum was ready, our butterfly bush was calling as they flew past our garden. Today it is raining, how did they know, yesterday was the best day for their garden party? They don't count the days, months or hours. They live for the moment, yesterday they danced and feasted. Where are they today?
The evening came quickly, light was fading. I wanted to wander in the fresh evening air, a short walk in the park with my hat, cowl and mittens. I found my first conkers of autumn.