Recently I have blogged about our short trips out to places close to home. Yesterday we didn't need a car, a bike, a hike to find a subject for a photograph or two. Staying with my theme of wings, left the nest after busy weeks of Mr and Mrs Blackbird feeding, cleaning, guarding, teaching, busy birds for this little chap who decided he was going to venture on his on.
We watched from the kitchen window, thinking he would leave too soon, but no, he sat, we had time to change a lens and go out to take his photo. Both parents well out of sight, had done their duty and he was learning to peck and preen all so soon after they looked after him with food on demand. The last of our berries were devoured but we have been paid for gardening to help our feathered and winged friends.
This little character has still to learn from experience but to be part of his innocent performance was a treat for both of us when we knew he had recently been an egg in a nest in our garden.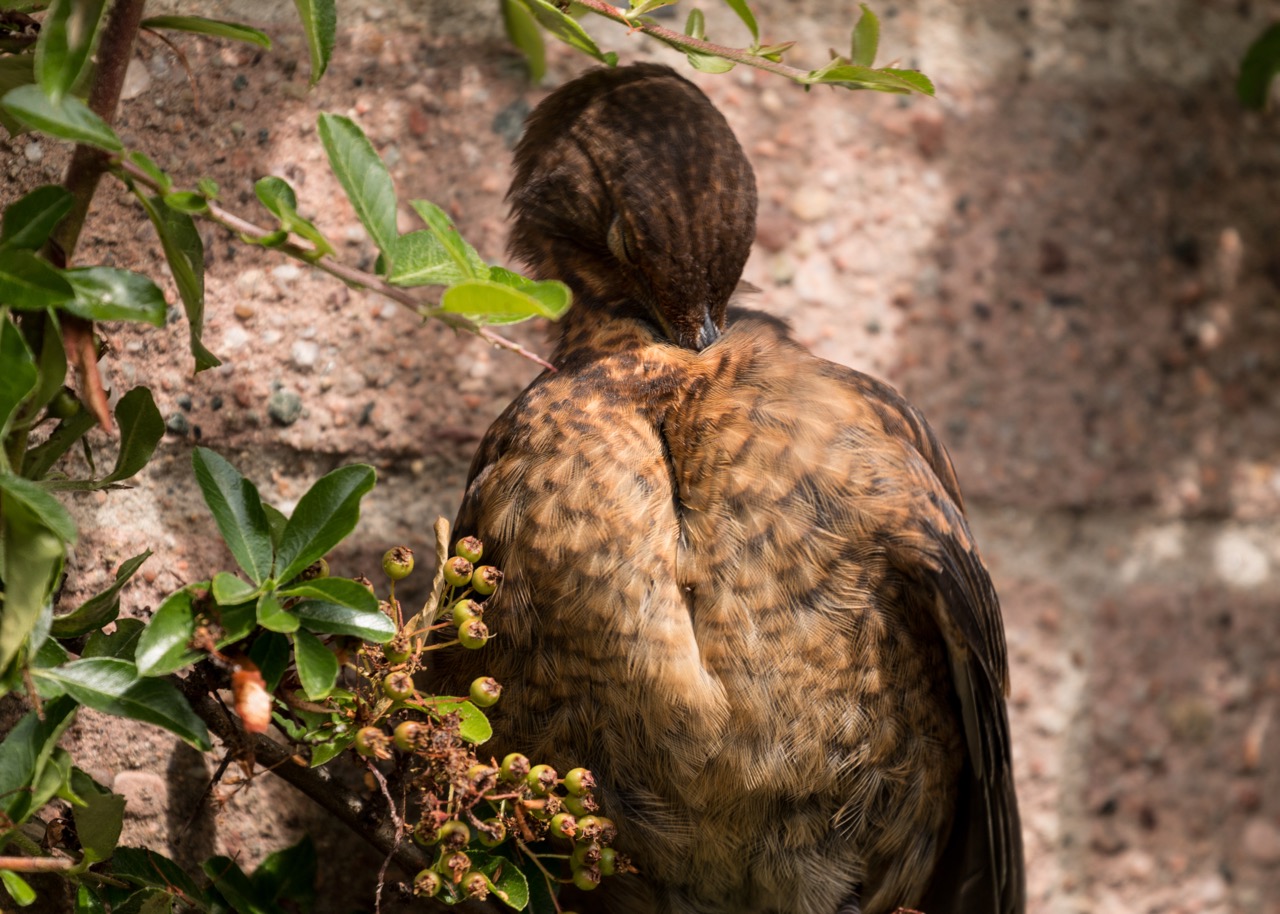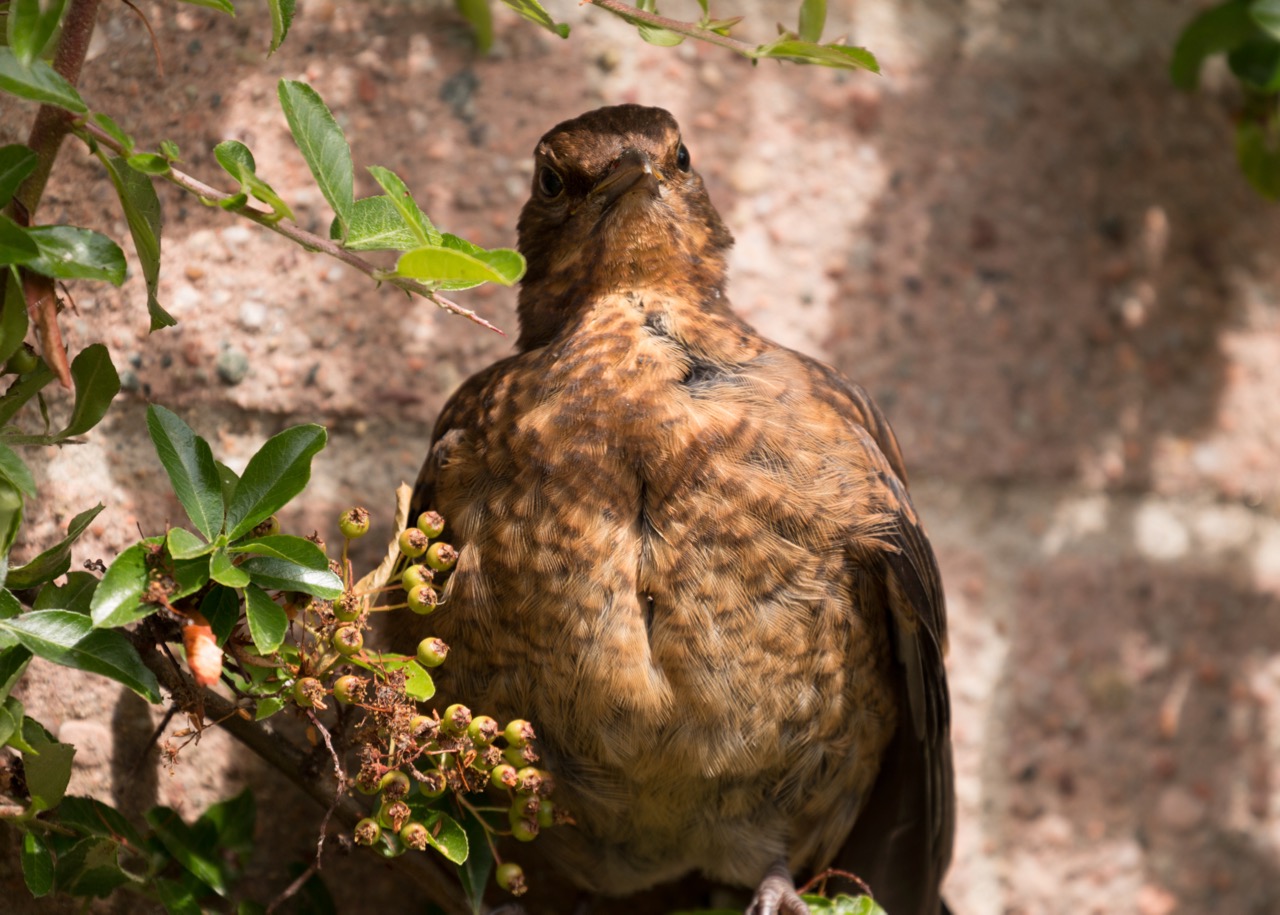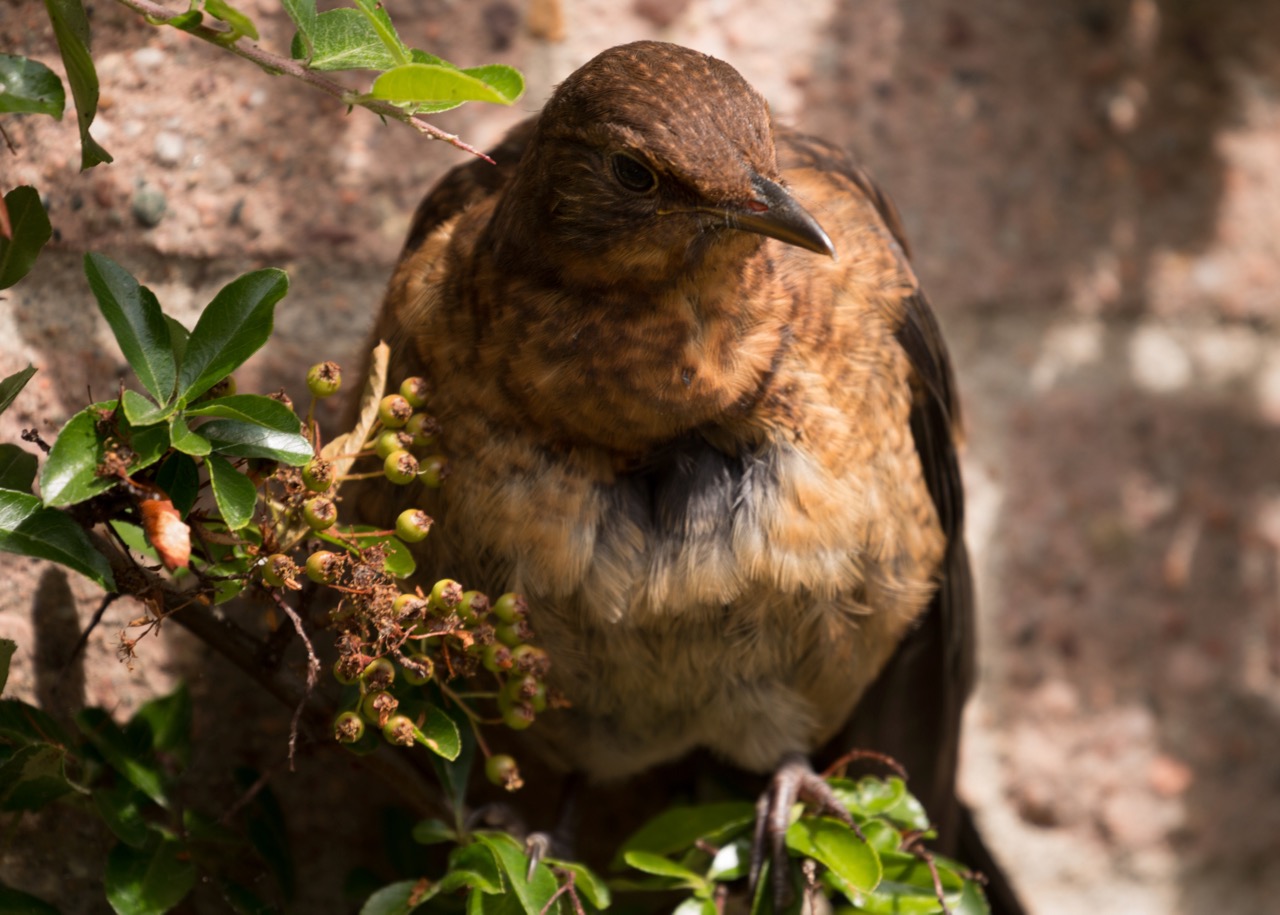 The Buddleia and Lavetera are a constant feast for more white butterflies than we can count. The Red Admiral is no gracing the scene and we are hoping the Small Tortoise shell and Peacock butterflies will wing there way when the sedum bursts in the coming weeks. Oh how the joy of nature, lifts my mind and soul. Only a few footsteps or within eyesight as I cook for dad, the wonders of creation paint the garden and bring a sense of much needed calm. Update: shortly after publishing this blog post, I looked out the kitchen window and saw my first Peacock butterfly to visit our garden this year. I was t quick enough to take a photo but the markings have left a beautiful image in my mind.
Today I am resting as tomorrow we will be visiting the first Yarnfolk festival in Northern Ireland. I really need a boost to my energy to cope with this challenge and hope I can share some photos next week of the experience although not on a grand scale. I appreciate the fact we will have a taste of the big festivals which take place on the mainland. I wouldn't be going if it wasn't for dad as he will come along with me and enable me if I see anything to buy!
I will end this blog with a photo of a busy bee, buzzing with energy, his legs showing how much nectar he can gather. We need to focus on how much our lives depend on the bees and remember to garden to encourage these vital pollinators. I was a busy B but I will be a resting B today.