I didn't think I would have another knitwear blog so soon as I have only just started two projects, one of which will take me a longer time to complete, but I enjoy taking my time without any pressure towards a deadline. Make yourself a cup of tea (or coffee for me, please) as the project I am sharing is called Timely and this word has more meaning to me and my creative journey. It's a long blog......
Dad had his work cut out and I feel he needs a reward as he hooked me to the back of his ruck to reach out chosen destination as I wasn't feeling well at all and had spent the day in bed. The forecast isn't good so we needed to take the photos as the KAL ends this week. The pattern for this cardigan is excellent and the designer Libby Jonson 'Truly Myrtle' writes with clarity and offers an excellent size range. It is meant to be one to wear open, but as I am nearly always cold I buttoned mine up! I don't want to detract from the design and the style as I love the pattern but the struggle came when I was trying to use up wool I had in stash which is more suited to non-lace type shawls. I really struggled to love this wool for knitting and it really pushed my emotions to an incredible level. I think knitters will know the SW on a label takes away rustic charm and long term wear especially in a garment. I didn't want to waste the wool as I love the colours and they were a favourite of mine from the entire range. I love how they have worked together but I this was the first time I almost gave up!
I don't like to fail and leave things unfinished but the way this was affecting my mind was quite unbelievable. I really do have a lot of my deepest emotions knit into my projects from the outset of choosing wool, colours and actually knitting. I knew I wasn't myself for days and most things I tried to do, just failed. Please do not count how many kilner jars I dropped and they smashed on the kitchen tiles, that's how much all of this had affected me. I realise I had to go through this and even though I had bought skeins like this, they didn't mean I had failed as I learned a lot of techniques and really indulged in colours. I can resist all temptation with this type of wool now which makes me realise, that to everything there is a purpose. I have seen and felt for myself and know my reasons for wanting to knit with real wool, instead of just going along with what someone else recommends.
I know wool like this is necessary for was of washing and for people (including me) who find some pure wool can irritate a little or a lot. I often set aside wool with the words 'itchy' but my mind has changed and I my way ahead will be wool with a rustic charm or a blend but without the SW on the label. A lot has happened during my knitting of this cardigan and believe me it was an emotional journey. It went into the corner, a lot and it was only with dad's encouragement that I am wearing it for the photos, although I have to say I will be wearing it tomorrow as despite my dread in thinking it would look awful I was very comfortable and I really love the colours. I will knit the pattern again with a different type of wool which is my preference now. I am sure anyone with the same experience can read between the lines and know what I mean.
There is no hiding mistakes when dad takes these photos as he zooms in on me and last night I didn't have the energy to argue! Is it any wonder I strive for perfection as things like this happen when dad comes along
A lot has happened over the past few weeks and ending with these photos which I really didn't think would happen is another hurdle I have been able to go over. My mind is full of ideas for knitting and the type of wool I will choose on the true of this corner. My confidence was picked up by the most unexpected and most generous gift from a friend who choose wool, especially for me with the most caring thought process and it has come directly from the Shetland island. I have started a project as this confirmed my change of direction. A group of ladies explored the island and oh how I wish I could travel and enjoy the same experience. Suffice to say I love real wool! I have been reading about new ranges about to be launched, which has added interest to me now as I will be looking for wool with character which I used to think was itch! I will have layers beneath to soften too much character and will keep using my eye spray and hand balm as it is lasting quality I am seeking now.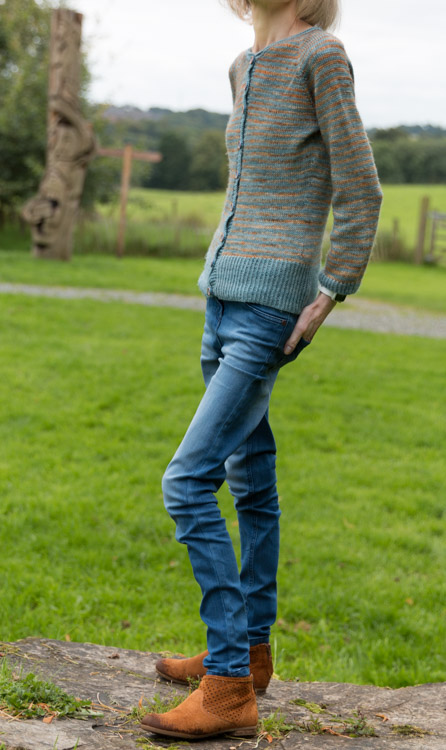 More blogs to follow, a pick and mix but hopefully more of autumn colours as there is a freshness in the air. Amongst the photos from last night we couldn't resist stepping aside when I spied some fungi on an old branch as I stood waiting for the final knitwear click. This has made me determined to rest today so we can explore forests and saunter along paths which aren't mapped out. Thank you for reading my long blog today.