A colourful blog today
Another unplanned evening walk and talk, after I had changed for bed I had to get dressed again! The evening didn't hold promising weather which is why I kept to my routine, preparing for bed and a little bit of knitting. The sun changed its mind and so did dad, so off we went just to refresh our minds. The wildflowers are getting less but patches still remain, we asked along enjoying the pops of colour with wild poppies adding a pop of red to the yellow all around them.
We had a good old chat and solved a million things! My mind is stuffed with a billion things and I appreciate the fact dad has a listening ear. We got close to the car with our camera lens still with the caps on them when my blurry eyes spied two butterflies. I stopped and dad knew from my expression he should be looking in the same direction. Blurry eyes rubbed clear, I know I shouldn't rub my eyes but...... I needed to focus. I hope, photos to share of the two white butterflies we found by the wayside.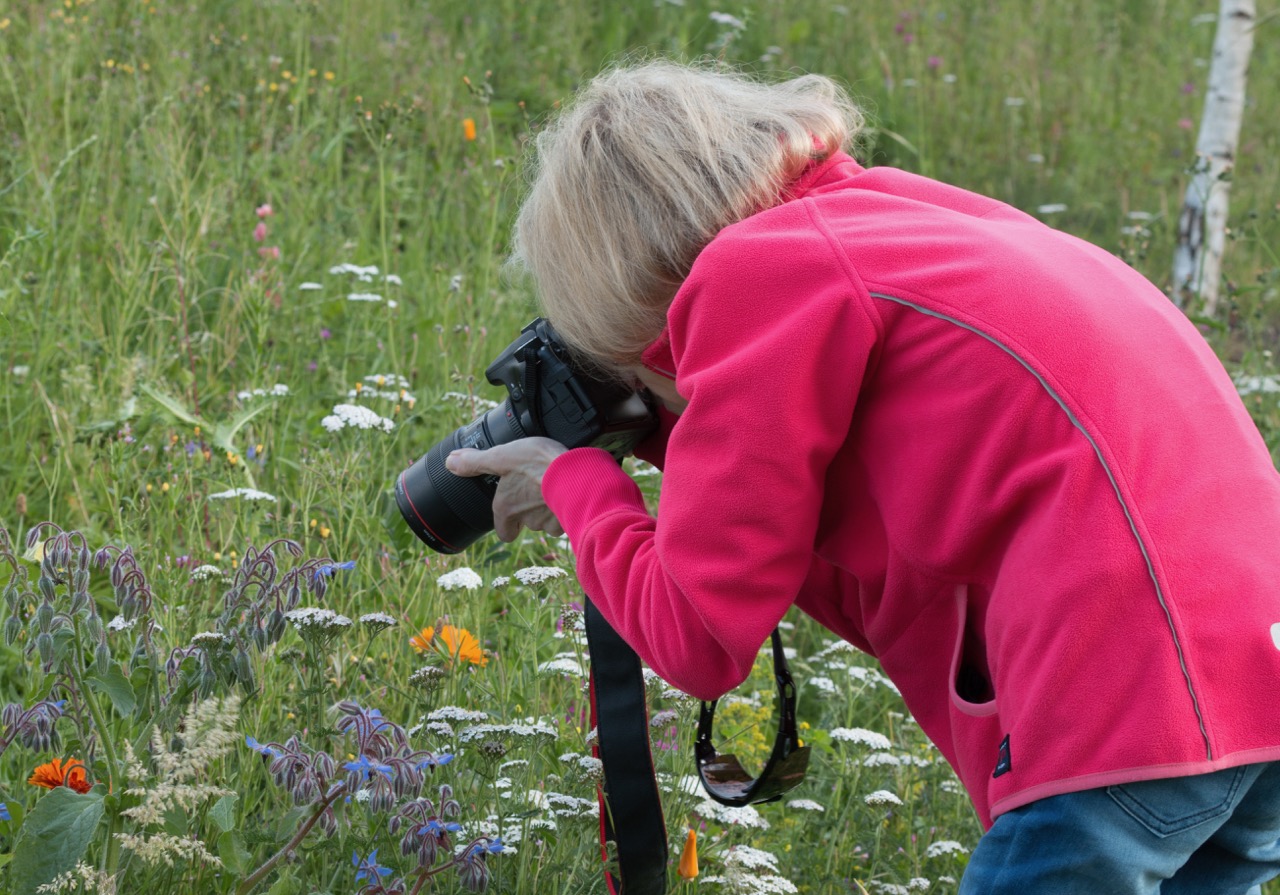 I had the paparazzi on my tail!
The wind was blowing but my creative juices were flowing and I couldn't resist a pop of orange bringing back my perspective on wild flower and how I see them. Enthused to continue, hoping the wind will calm and bring me more petals and treasures to share whenever our feet wander about our land.