Today I have a blog which I feel takes us back to the days our blog started, a few days before our blog anniversary, 21st July. The recent spell of hot weather wasn't what most people would think, days when we could go out with our cameras. It was actually too hot and too bright to be out safely in the sunshine and for actual photographs. The evenings stayed bright and warm which prompted us to go out for a stroll along instead of me sitting trying to complete any knit alongs! I am particularly sun sensitive so I was covered in a high factor despite the evening hour. We didn't travel far but the times we had brought both of us breathing space found in local parks also known as breathing spaces.
We walked, we talked, we observed, we stopped, we even sat down last night which was a different experience for both of us! I didn't yield to the temptation of checking my iPhone, instead I enjoyed breathing and the immense closeness to nature when I walk amongst trees. I have a few very close friends I have made online who I thought a lot about as they needed extra care recently. I had these friends on my mind and and set all their cares free in the atmosphere I was enjoying when we went for our walk. Always remember to be the one who asks others if they need help and support, no matter where they are in the world as this the of friendship endures.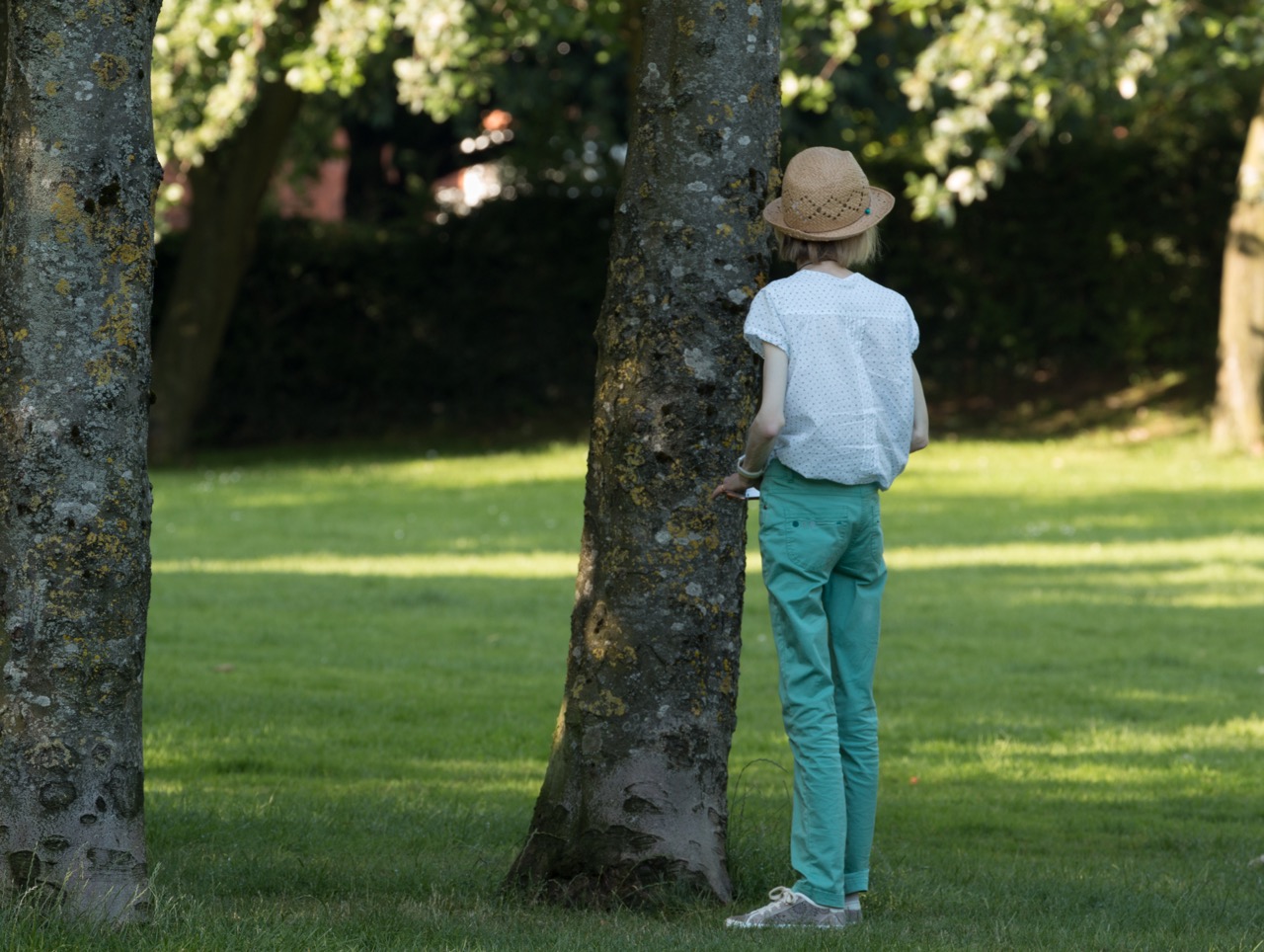 Be still (thinking about friends)
I had my macro lens on but didn't feel any pressure to take photos, yet when the opportunity arose, my passion returned and with close observation of nature, the joy of finding tiny creatures, hiding amongst, most dead wild flowers was a precious memory to sum up our evenings when we only went for a walk in the park.
One of the parks we have passed by so often in the car but to our shame have never stopped to see what was there. It was a most relaxing experience with grass and trees all around. Scope for us to wander, people watch with dog walker watching and chatting too. Children payed quietly with their parents, couples sat on the perimeter enjoying the sun or reading books. The thought occurred to me that this would have been the perfect setting to sit and knit! Maybe one evening we will go back with my Porter bag full and dad will bring one of his many books, a complete break from routine. Dad reminded me about my pattern file and big notepad but all would fit into my porter bin which he could carry as I would take my black one! I could use my field bag to keep my wool clean.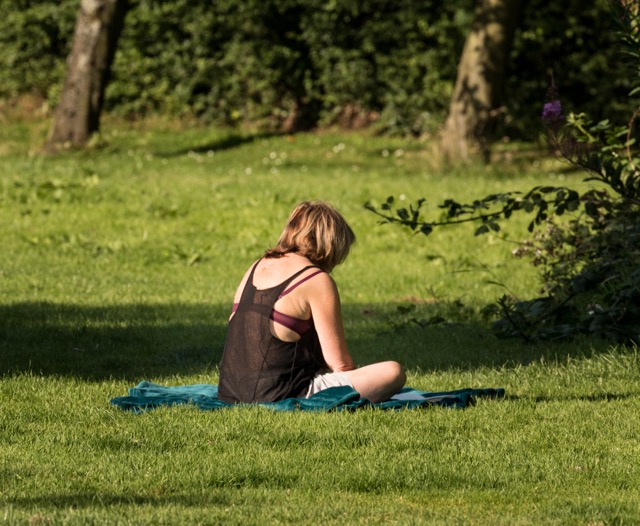 We stopped at the park we kept going back to in previous years and it was here that I found the spotted and dotted. I will let the photos speak as our hearts rejoiced when we lost count of how many ladybirds were settling down to sleep in the tall spikes of cow parsley flowers (ladybugs in the USA) One was so tiny both of us marvelled at how all the distinguishing details were evident on the 'smaller than a grain of rice' bug....Thou hasn't created all things (Revelation 4:11)
Today is duller and both of us are pleased we took the opportunity and I stopped checking online to enjoy an evening with dad coming along. I hope you will feel the freedom both of us felt and remember the breathing spaces, close to your home. Thank you for reading and viewing our blog Beverley